Oasis Professional Centres Family Physicians and Walk-in Clinics
Call Us at 403-910-4576
Corporate Fax: 587-475-8538
Family & Walk-in Clinics
Health and Patient Services
Clinic Locations

Chestermere


Family & Walk-in Clinic


Open 7 Days a Week


Dr. Yin Mon Thwe


Dr. H. Zamani


Dr. Ambreen Tayyob


Dr. Faizer Upal


Migraine Therapy Offered


Botox Injections Offered



Calgary - East Hills


Family Medical Clinic


Dr. Faiza Upal


Dr. Andrew Provan


Migraine Therapy Offered


Botox Injections Offered


Walk-in Patients Welcome


Accepting New Patients



Calgary - Harvest Hills


Family & Walk-in Clinic


Dr. Moira Magerman


Dr. Nella Mabunda


Dr. Ambreen Tayyob

Calgary Temple


Family & Walk-in Clinic


Dr. Memoona Butt


Laser Cosmetics Offered


Accepting New Patients!

Calgary Erinwood Plaza


Family & Walk-in Clinic


Dr. Aseel Hamad


Dr. Muhammad Aly


Dr. Ambreen Tayyob

Calgary Deerfoot City


Family Physicians


Accepting New Patients


Dr. D. Khosla


Dr. G. Bhanwath


Dr. M. Aslam


Dr. E. Magerman


Dr. R. Gatenby


Cardiology Specialist


Eye Specialist


Internal Medicine, Renal Disease


Audiology, Hearing Assessments


Clinical Psychology


Permanent Make-Up Technician


Podiatry Services



Calgary Bridgeland


Family Physicians


Accepting New Patients


Dr. Zaid Haddaw


Dr. Gokul Bhanwath


Dr. Speranza Dolgetta


Dr. Abdullah Algundi


Botox Injections Offered



Calgary Sage Hill


Family Physicians


Accepting New Patients


Dr. Moira Magerman


Dr. Gokul Bhanwath

Calgary - Bridlewood


Family & Walk-in Clinic

Pharmacy Consultations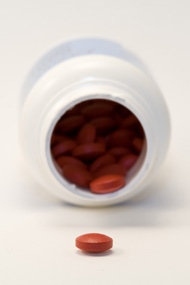 A consultation at Oasis Professional Centres may include a personal one-on-one with a registered pharmacist, which can be arranged through our clinic to get you the best advice.
During you consultation, you will receive information about pharmaceutical treatments, and the ways these chemicals and hormones can interact with your body. We specifically detail different forms of administering your dosage that you can choose from (topical cream, capsule, troche etc.) and the frequency of each dosage. Our physician can write a prescription and refer you to your local pharmacist. Our physicians can make recommendations based on completed lab work and/or symptoms, in order to individualize a dose and dosage form that best suits you. We are receptive to any questions, comments, or concerns you may have regarding the prescribed treatment of your condition.
COMING SOON!
Sage Hill Oasis - Northwest Calgary


patient pre-registration

Walden Oasis - South Calgary


patient pre-registration

Bridegland Oasis - Calgary


patient pre-registration