Oasis Professional Centres Family Physicians and Walk-in Clinics
Call Us at 587-617-4696
Corporate Fax: 587-617-4854
Family & Walk-in Clinics
Health and Patient Services
Clinic Locations

Chestermere


Family & Walk-in Clinic


Open 7 Days a Week


Dr. Yin Mon Thwe


Dr. H. Zamani


Migraine Therapy Offered


Botox Injections Offered


Hearing Care Services



Calgary - Harvest Hills


Family & Walk-in Clinic


Dr. Moira Magerman


Dr. Nella Mabunda


Hearing Care Services


Orthotics Services


No New Walk-Ins



Calgary Sunridge


Family Physicians


Dr. Eugene Magerman


Orthotics Services


Travel Vaccines


Migraine Therapy Offered


Medical Cannabis Assessment


Botox Injections Offered


Acupuncture



Calgary Bridgeland


Family Physicians


Accepting New Patients


Dr. Ali Chatha


Dr. Aasil Chatha


Acupuncture



Calgary Walden


Family and Walk-In Practice


Dr. Yin Mon Thwe


Zinah Al-Saffar, RPsy


Psychology Counselling


In-Person and Virtual


Travel Vaccines


Botox Injections Offered


Dr. Yin Mon Thwe


Dr. Hassen


Medical Cannabis Assessment










Welcome to Oasis Professional Centres
This website is designed to acquaint you with the organization of our clinics so that you can use our services effectively.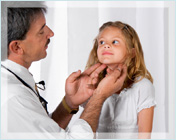 committed to providing quality care for you and your family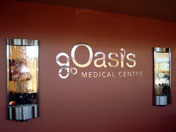 Oasis Professional Centres Walk-in Clinics now offer health services in our Calgary and Chestermere locations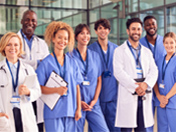 COVID-19 Vaccinations AVAILABLE

Call 587-617-4696 to book for your Appointment.




Appointment or Walk-in Service

You do not need an appointment to see a walk-in doctor. When making an appointment with your family doctor, the receptionist will ask you about the nature of your visit to allocate the appropriate time for your appointment. Multiple problems may require more than one appointment.




Cancellations

Cancellations should be made 24 hours in advance as this frees up a needed spot for the next patient. Missed appointments without sufficient prior notice will be charged a fee.




Now Hiring Medical Office Assistants

Oasis Professional Centres are always accepting applications for Medical Office Assistant (MOA) positions at all of our locations. We will contact the appropriate candiates for interview if a position for an opptunity becomes available. To apply please inquire via email at careers@oasismedicalclinic.ca.




Now Hiring Physicians

Applications are now being accepted for qualified physicians. Positions are available in all existing practices and we're recruiting for all of our new locations. For more information on these opportunities, please send your inquiry to careers@oasismedicalclinic.ca.